The cuisine of Alghero and its hinterland is all about the exquisite combination of simple flavours
A well-established tradition of fishing, as well as numerous vegetable gardens, olive groves and vineyards: the simple but delicious dishes of Algherese cuisine make abundant use of the fruits of the sea and of the local farms. It is a cuisine in which fresh local fish takes centre stage, with the most famous dishes including those based on lobster and sea urchin - true delicacies with decisive flavours that are beloved of gourmets.
The fish is often served along with mouth-watering seasonal vegetables: aubergines, courgettes and peppers during summer; artichokes, potatoes and aromatic wild fennel in winter. The only condiment is locally produced, top-quality extra-virgin olive oil.
The delicious recipes have what it takes to bring
out the various flavours, without concealing any of the subtleties. To start with, there are the "poor" dishes traditionally eaten by fisherfolk, such as fish soups and octopus and catfish in garlic sauce. And then there are wonderful vegetable-based dishes such as onion consommé and Alghero-style paella.
But don't forget to sample at least one of the typical dishes of the Sardinian hinterland: the celebrated porcetto (small pig cooked with myrtle), the flavoursome sheep's cheeses, traditional pane carasau (flatbread) or the delights of a seadas (cheese and lemon ravioli) sprinkled with honey.
Alghero - a wine-producing area with a consolidated reputation
for excellence
Alghero is home to several well-respected wines and a number of wineries with a consolidated reputation for excellence.
The city is practically
surrounded by vineyards
, where grapes of various varieties are cultivated, including the dry Torbato, the robust Cannonau and the fresh Vermentino, as well as native grapes such as Monica and Cagnulari.
Located just a few miles from Alghero are
two
of the leading wineries on the island,
both of which are open to visitors
: the often-lauded
Sella & Mosca
, in I Piani, and the up-and-coming
Santa Maria La Palma
, which is based
in the village of the same name.
The best way to visit the wineries is to go on a guided tour, since this will allow you to learn about the history of each grape type and about the different stages involved in the production of the wine.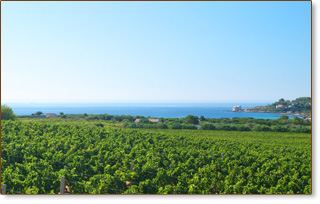 After all, understanding where a wine comes
from is part of the pleasure of drinking it.